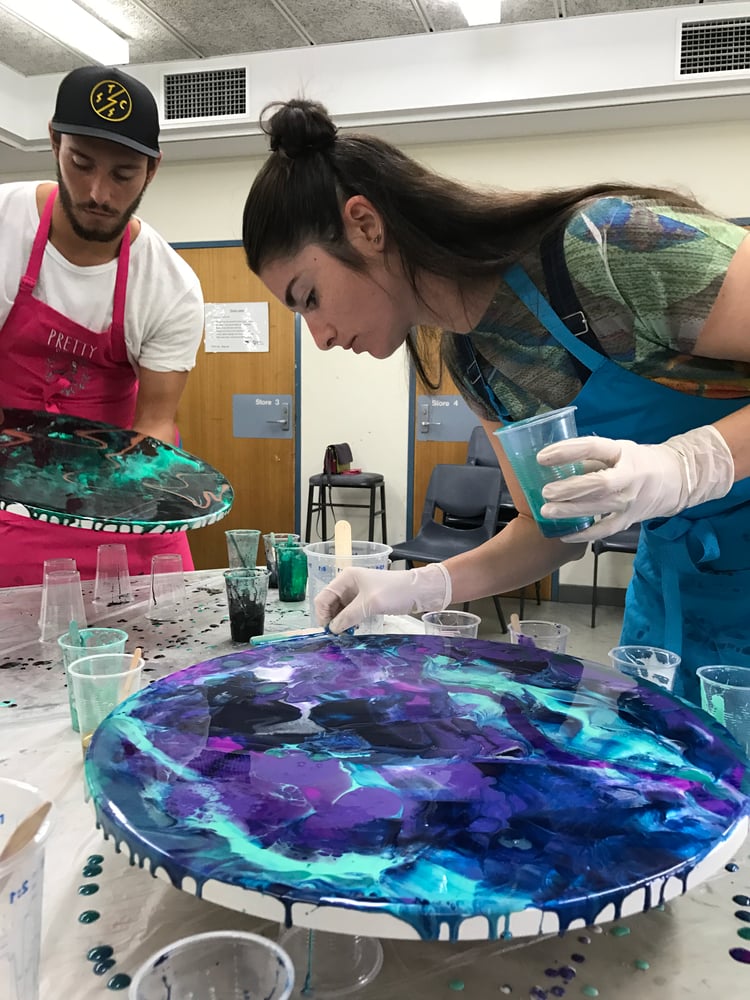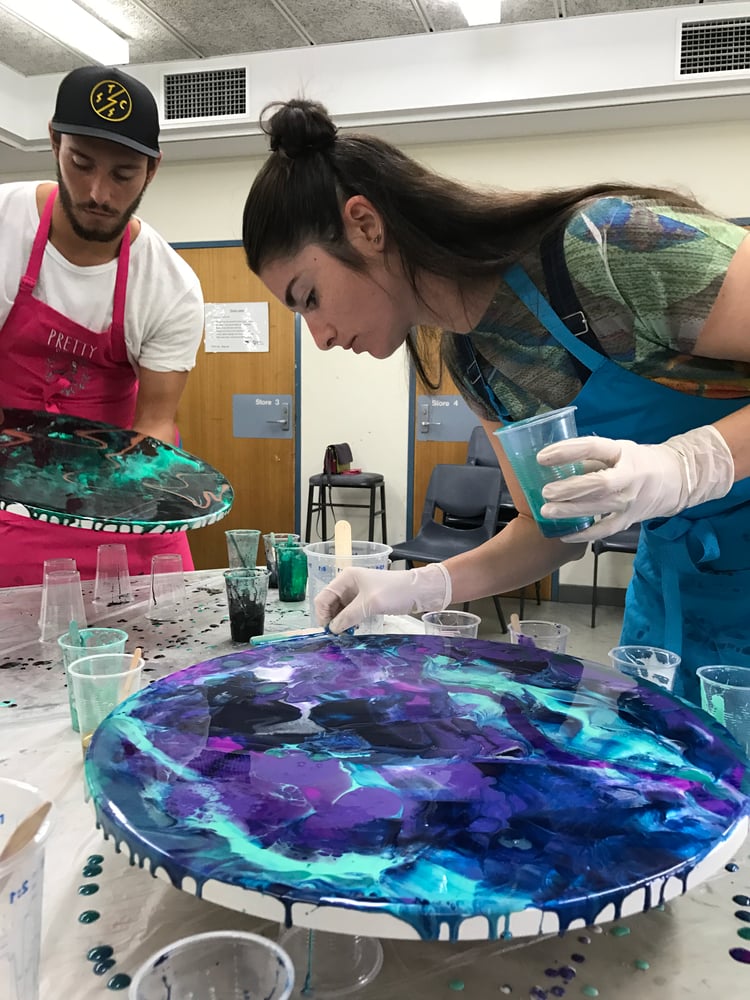 Workshops
$210.00 / Sold Out
NEW WEBSITE
Please go to www.prettyburd.com.au to book your workshop.
Join us for one of our exciting hands-on and creative workshops this April
Classes run for 3 hours.
A brief description of what to expect:
You will be guided through the process in a hands-on workshop and create your very own resin artwork. You will be provided with a 50cm round (or hexagon) panel and dyes, pigments and pearlescent powders needed to create artworks with resin. I will be demonstrating how to work with the resin and how to mix colours and techniques for applying and creating designs. Your finished artwork will requires drying period of 24hours so will need to be collected after this time.
The cost begins at $210 and spaces are limited.
I look forward to sharing with you the wonderful experience of working with this medium and assisting you in creating your very own artwork!
Please note: We do not recommend this workshop to pregnant women as chemicals in the form of resins are used.